Celebrating National Indigenous Peoples Day at Ottawa Art Gallery
On June 21, 2019, the day of the Summer Solistice as well as Canada's designated National Indigenous Peoples Day, Ottawa Art Gallery (OAG) hosted a celebration for Wrapped in Culture (WIC). The event began with an intimate gathering of those involved with the project as well as as other guests including Dan Kohoko of Algonquins of Pikwàkanagàn First Nation who opened the reception and Michelle Manson, Acting High Commissioner of the Australian High Commission Canada. As well, OAG's Director, Alex Badzak, welcomed Algonquin artist Simon Brascoupé as the newest member of the OAG's Board of Directors.  After the reception, the public was invited to an artist talk that included three of the WIC artists – Rosalie Favell (Métis), the lead artist for WIC along with Barry Ace (Odawa) and Adrian Stimson (Blackfoot).
Each artist shared their reflections on what the project has come to mean for them.  For Rosalie, seeing the work after it had been in storage for over a year was a moving moment.
When we unrolled them [the cloak and robe] I was overwhelmed by the emotion … I could feel everyone's presence, remembering all those good times we spent together and how that paint was put on there and why it was.
The experience of seeing the robe and cloak again after such a long time, was a emotive experience for Adrian as well. As he walked into the exhibition space what came to mind was what was represented on the cloak and robe through each artist's contribution of imagery that spoke to their culture and where they are from. As he shared, "the stories started to become animated and move." Working in collaboration with the visiting artists from Australia (Maree and Kerri Clarke, Molly, Mitch, and Wade Mahoney) and Tasmania (Vicki West) he was struck by the similarities between their Indigenous cultures.
Within all cultures in North America, we all have pictographs. In Australia you have pictographs. You see this sort of combination of moving these pictographs together and telling stories. Hands show up in our work [Blackfoot] on the side of the horse or on a teepee. In Australia as well, the [tradition of] hands on the wall and blowing pigment through the hands … Those were some of the interesting and relational things that occured during this process.
It was this opportunity to work together, learning from each other as Indigenous artists, that drew Barry to the project.
When Rosalie invited me I was really excited to work collaboratively. My whole art practice was working collaboratively … I grew up working with my grandmothers and my aunties … I spent a lot of time working in the summer producing baskets that we would sell commercially to tourists in the area, that was our cash economy … I knew working collaboratively, that is the time stories are shared. The same growing up. When we worked together with my great aunt, she would share stories, tell us family genelogies, history, legends so I knew this experience would do that and the commonalities, as Adrian had mentioned, between us and the Australians was incredible.
The possum cloak and buffalo robe will be on display at OAG until September 15, 2019 then the exhibition will tour to both national and international locations. Due to the hardwork of Wahsontiio Cross (Assistant Curator, Touring Indigenous Projects) and the OAG team, the inaugural exhibition is stunning (view 3D scan of exhibition space here).
The National Indigenous Peoples Day event brought together others who have supported contemporary Indigenous art in Ottawa. With the warm weather and warmth of the friends gathered, it was a beautiful way to celebrate!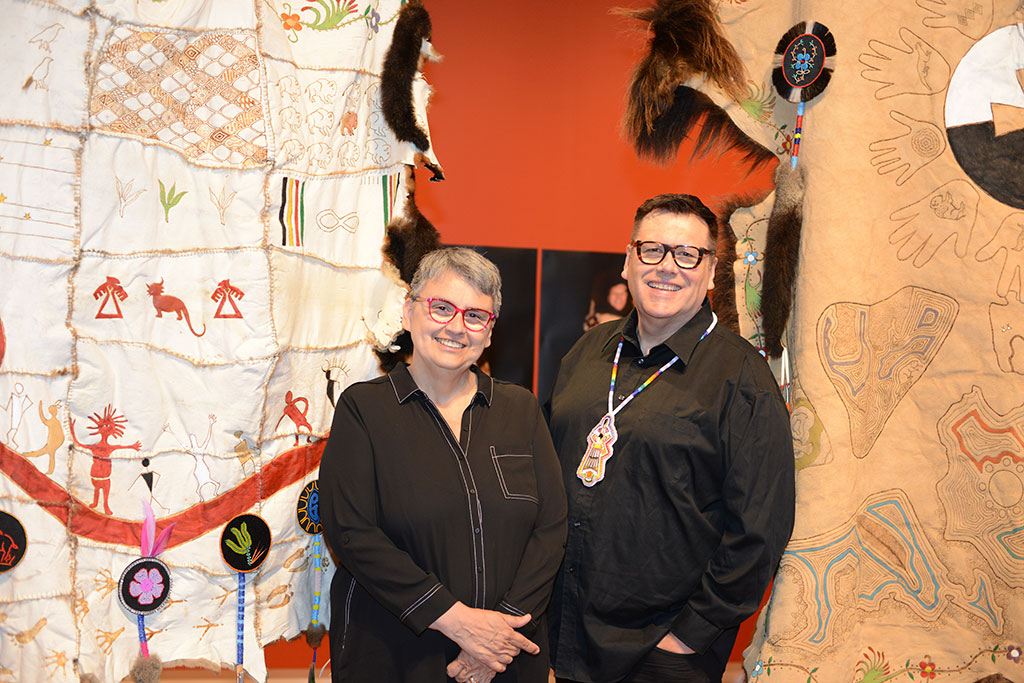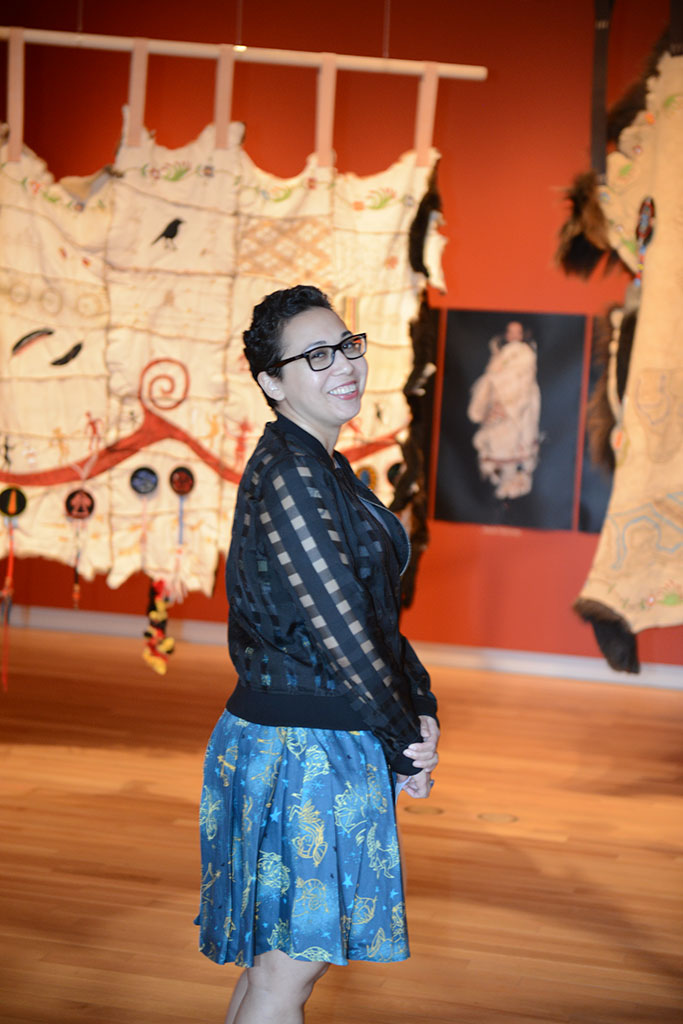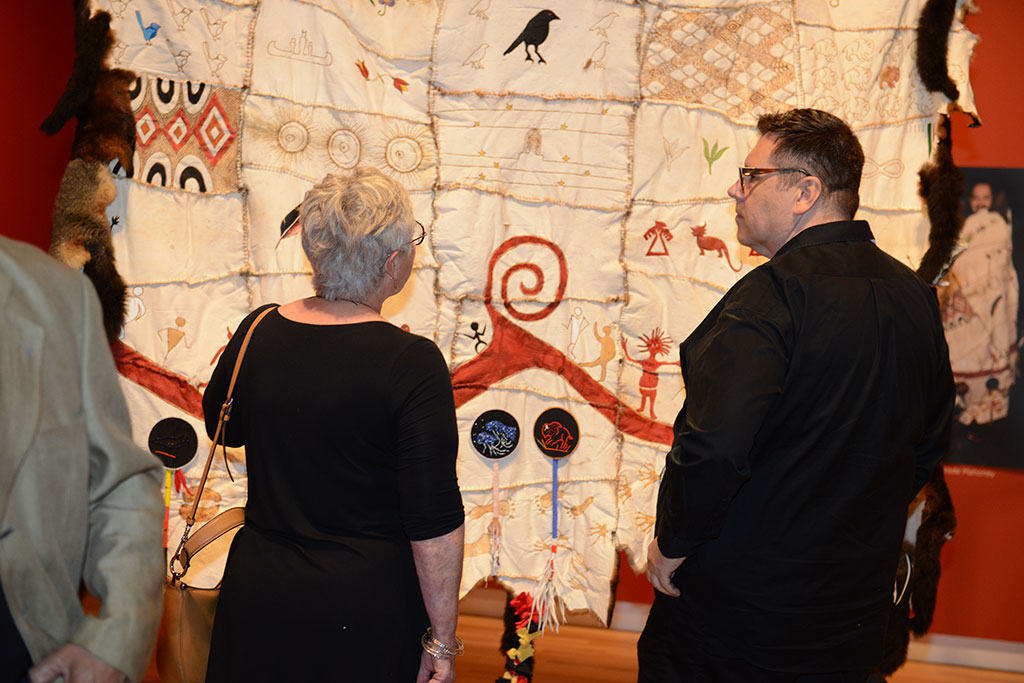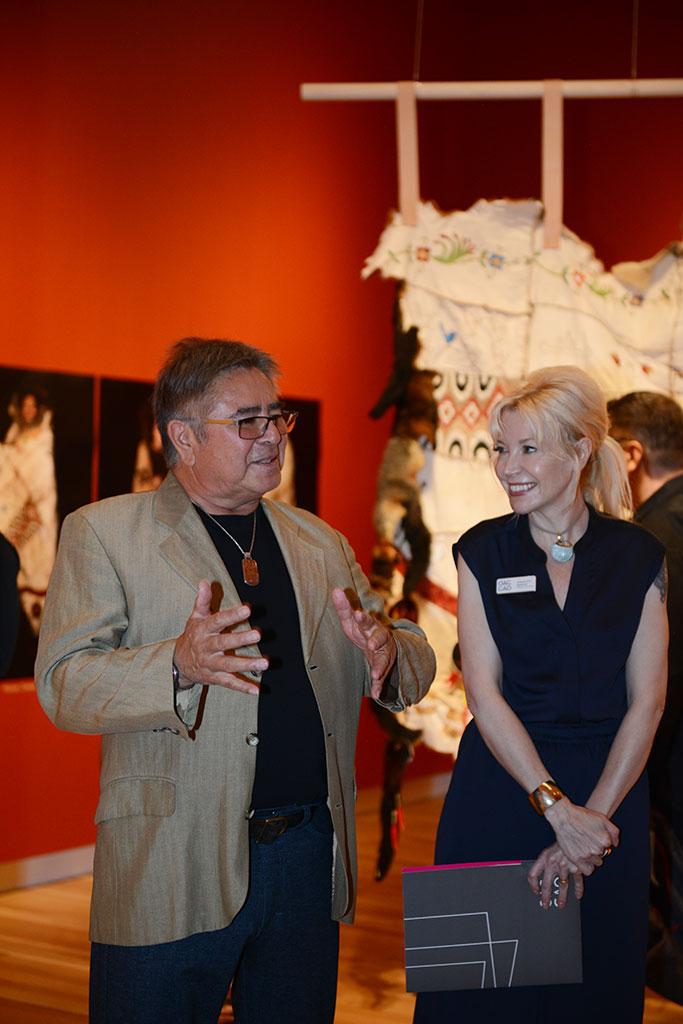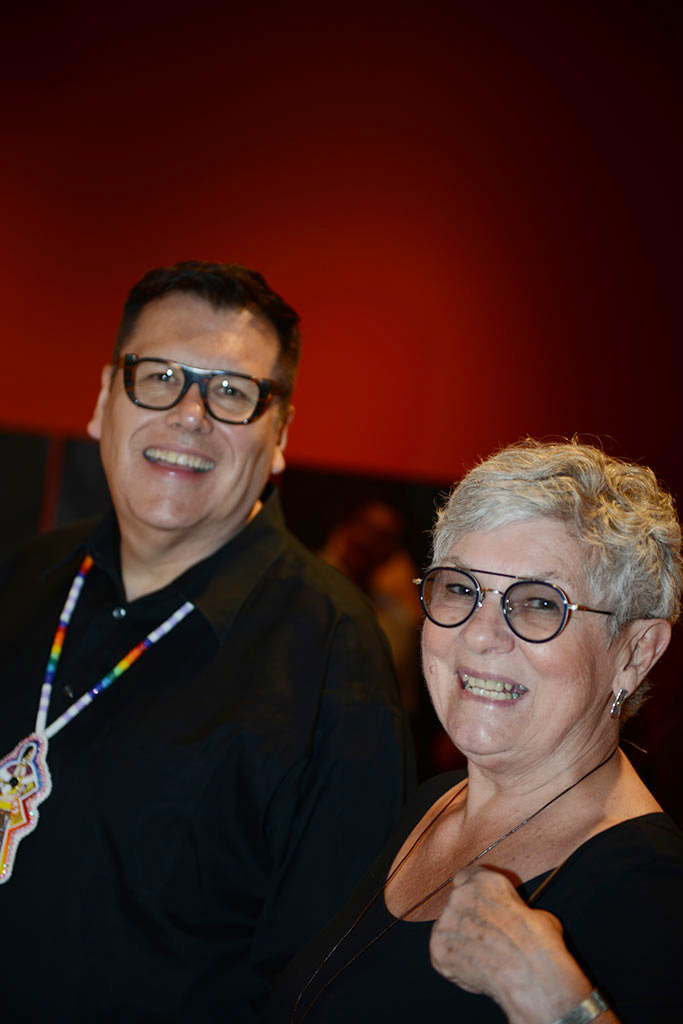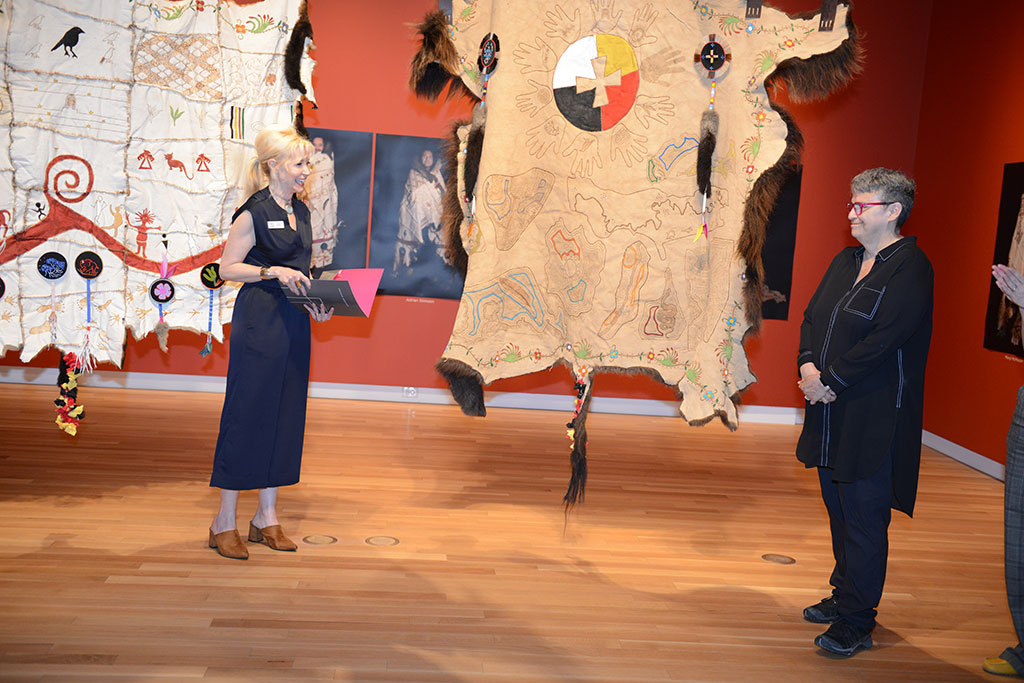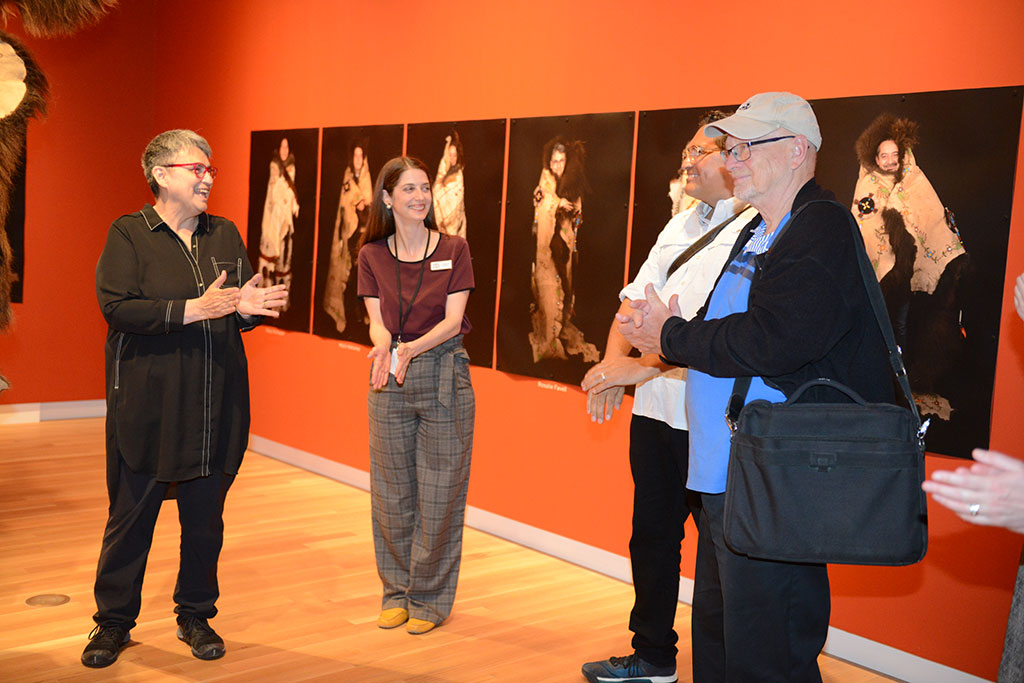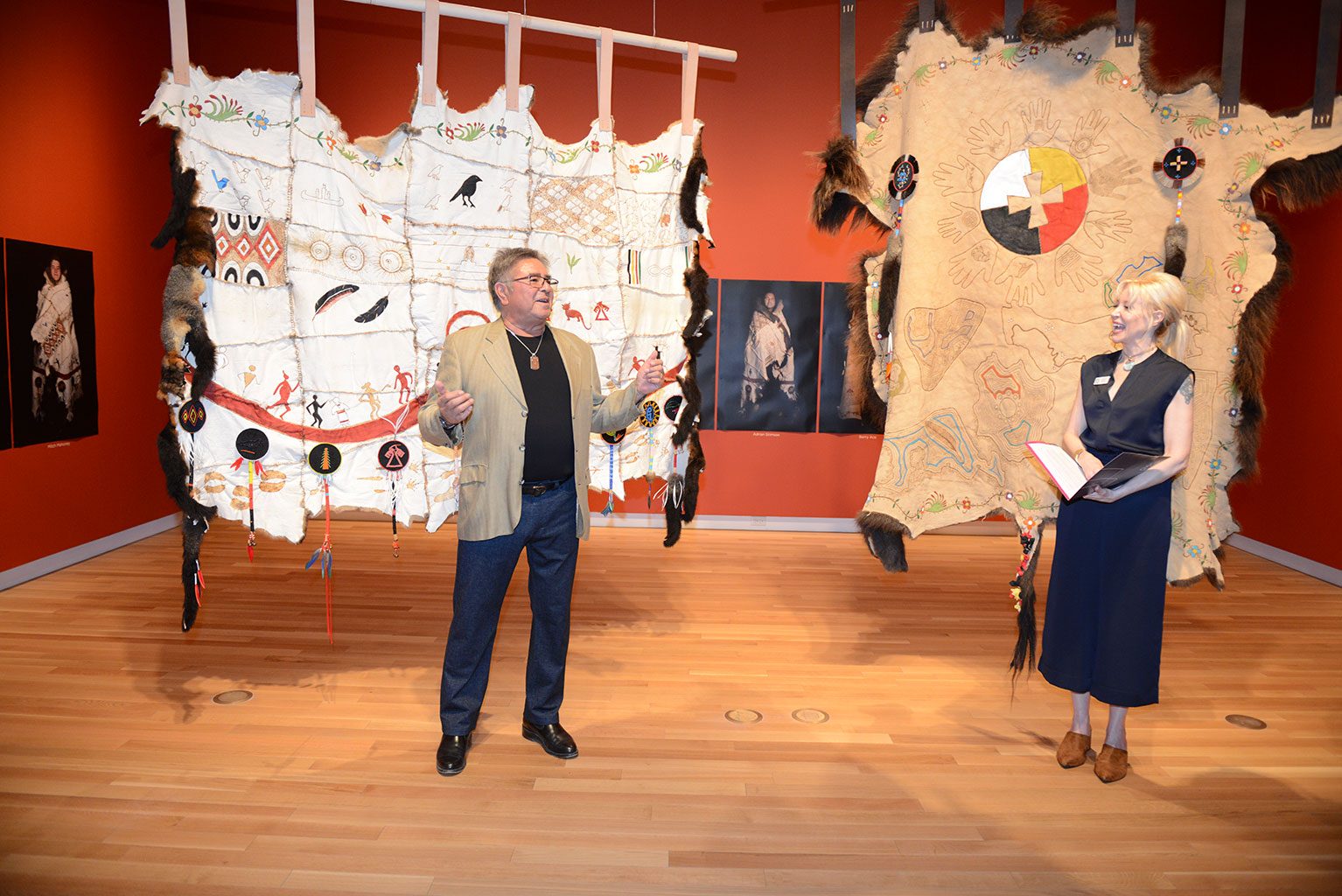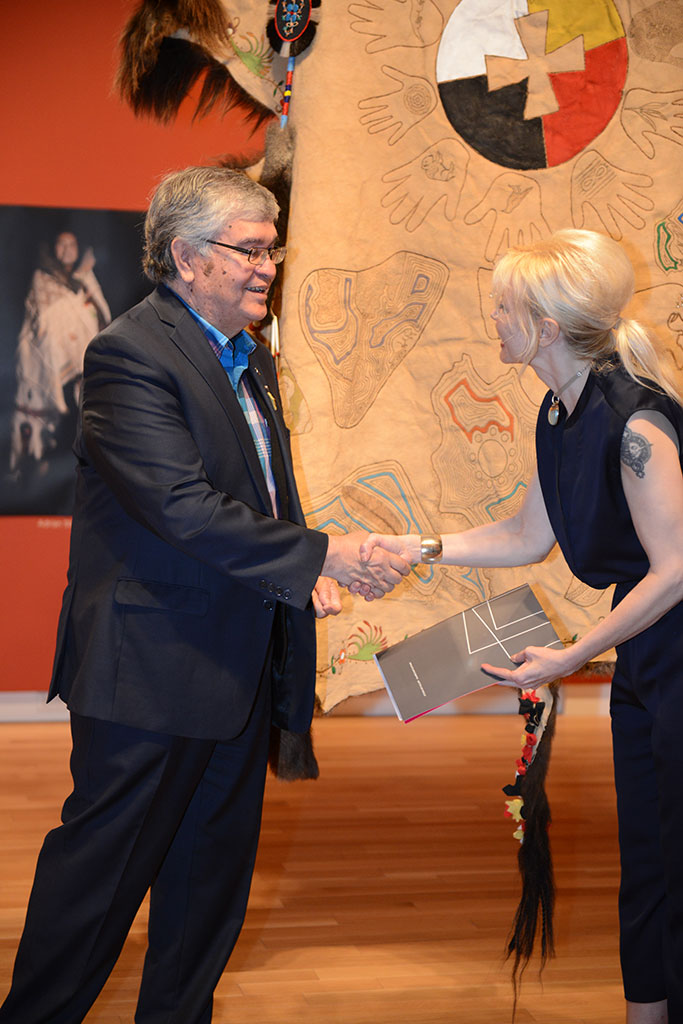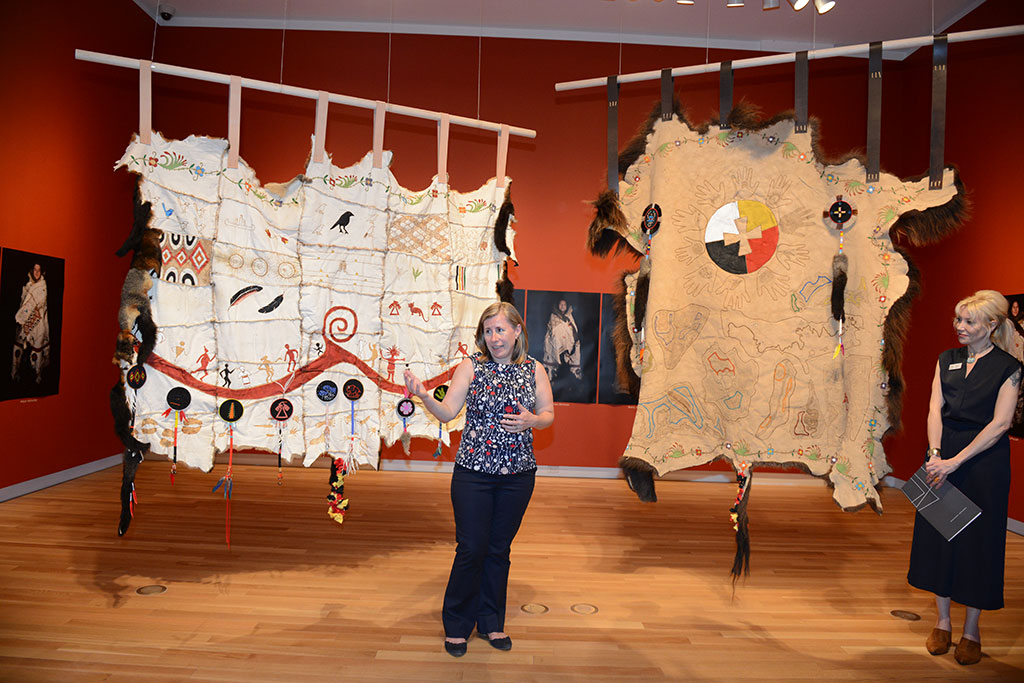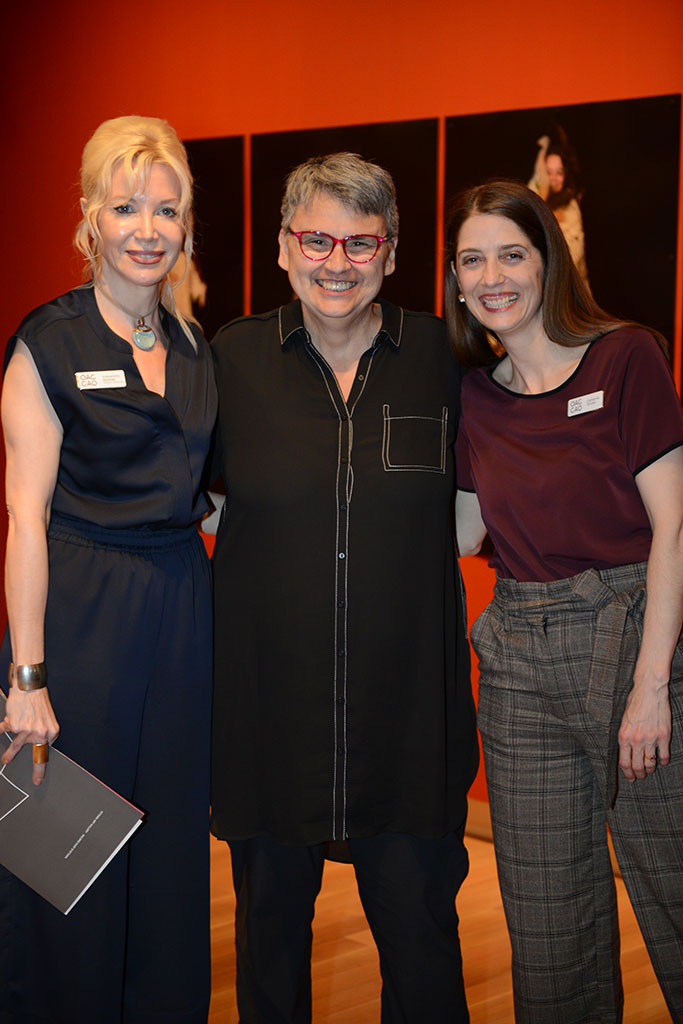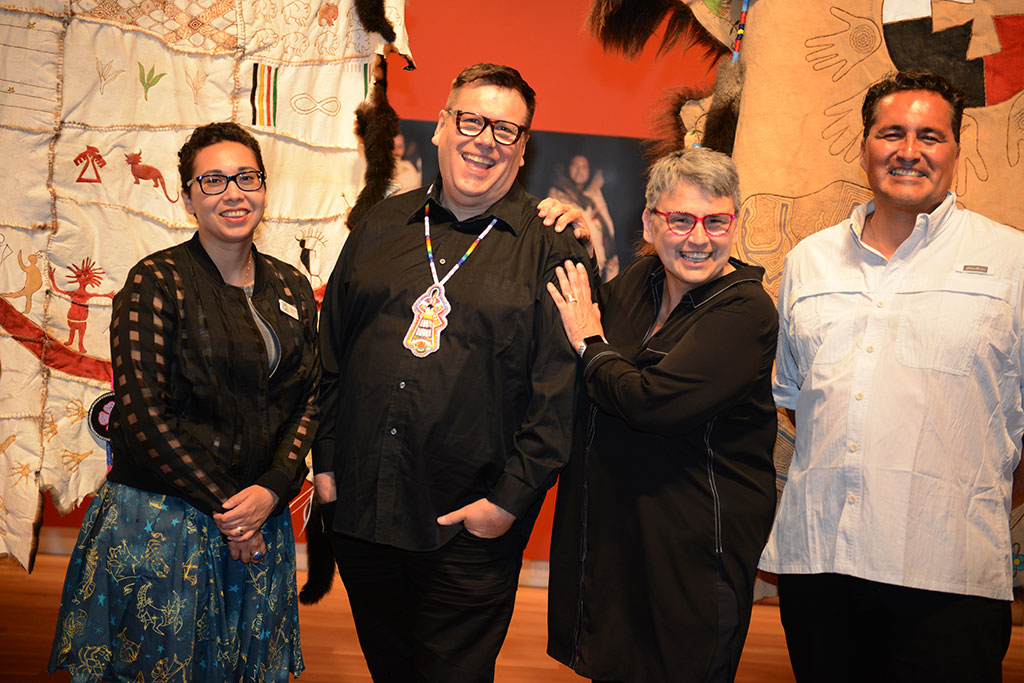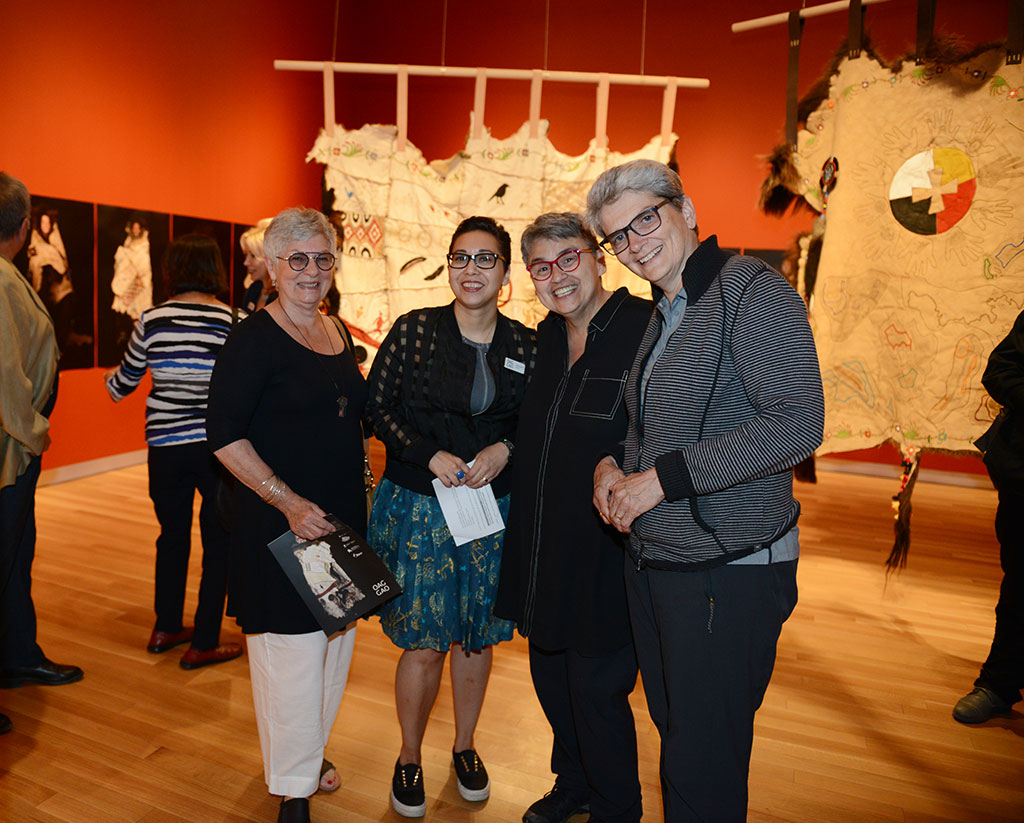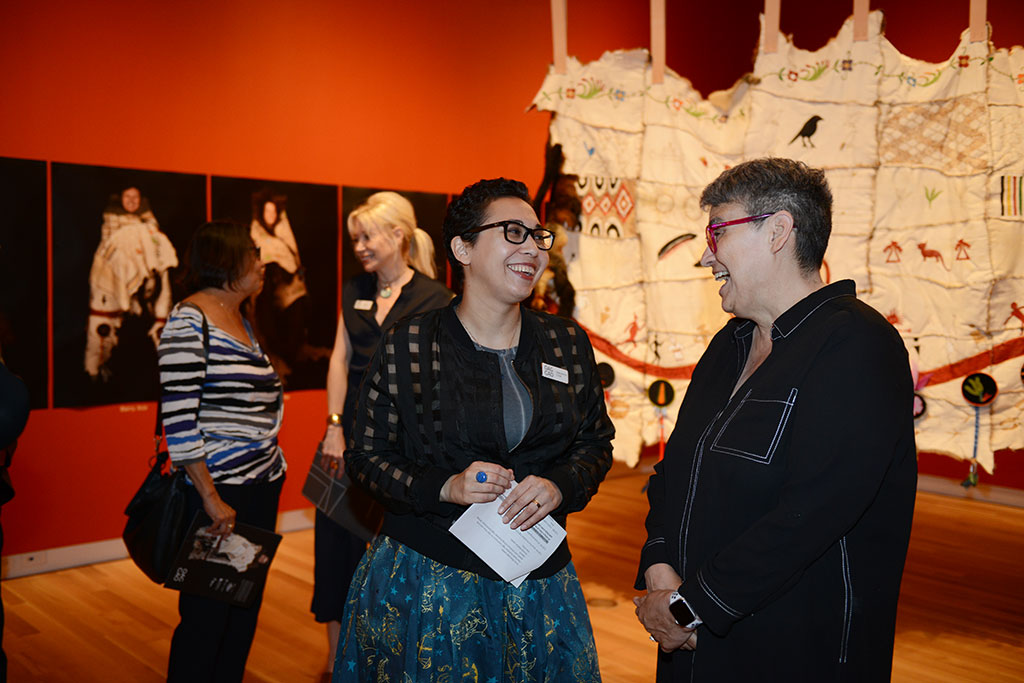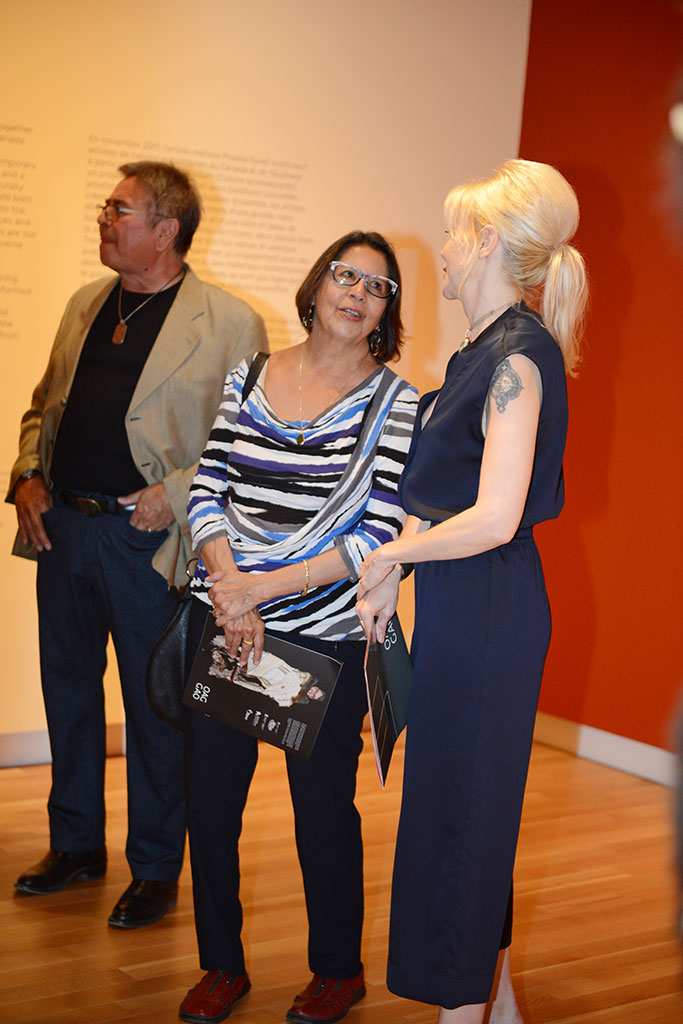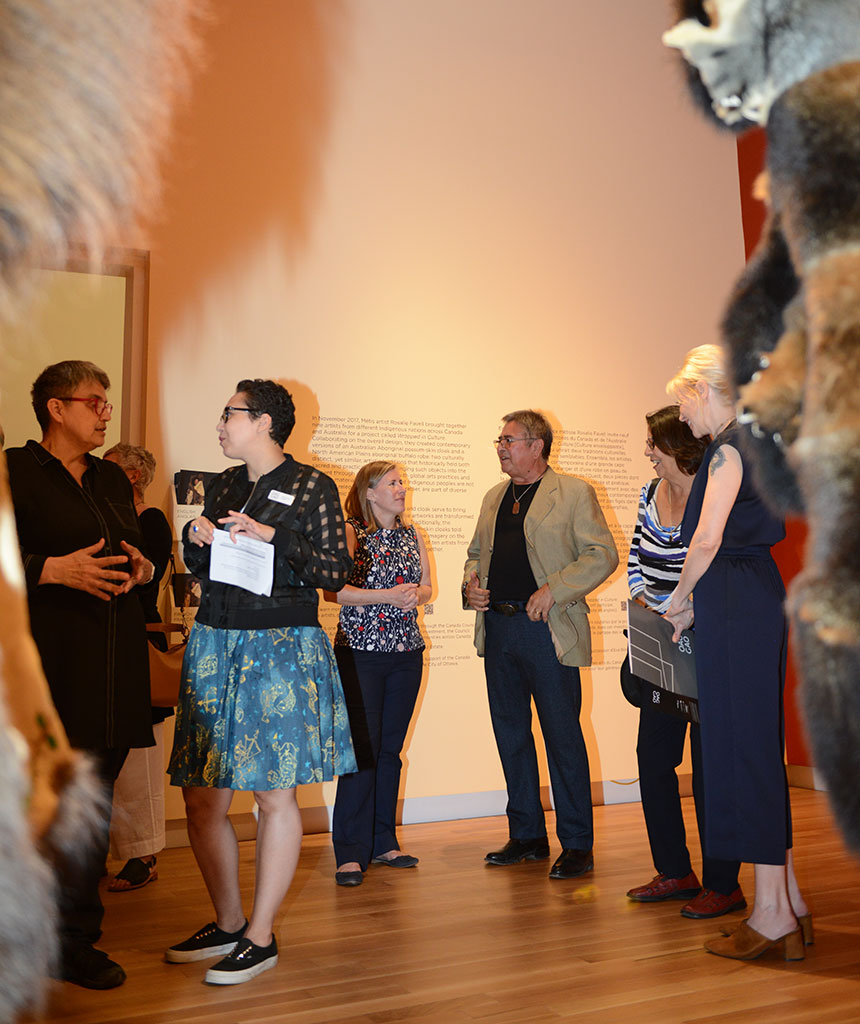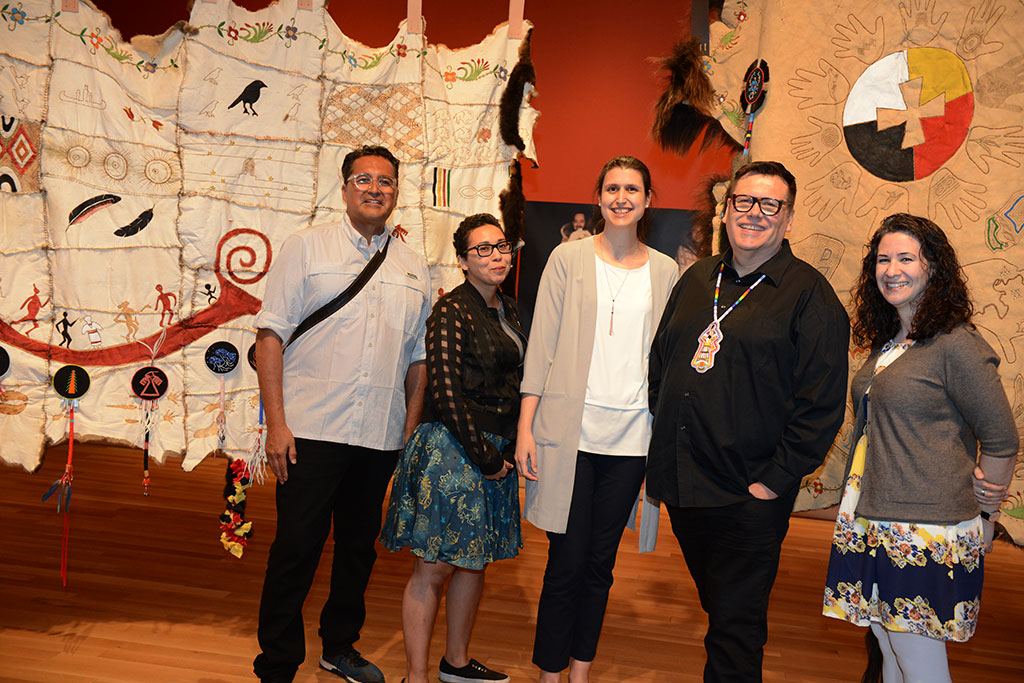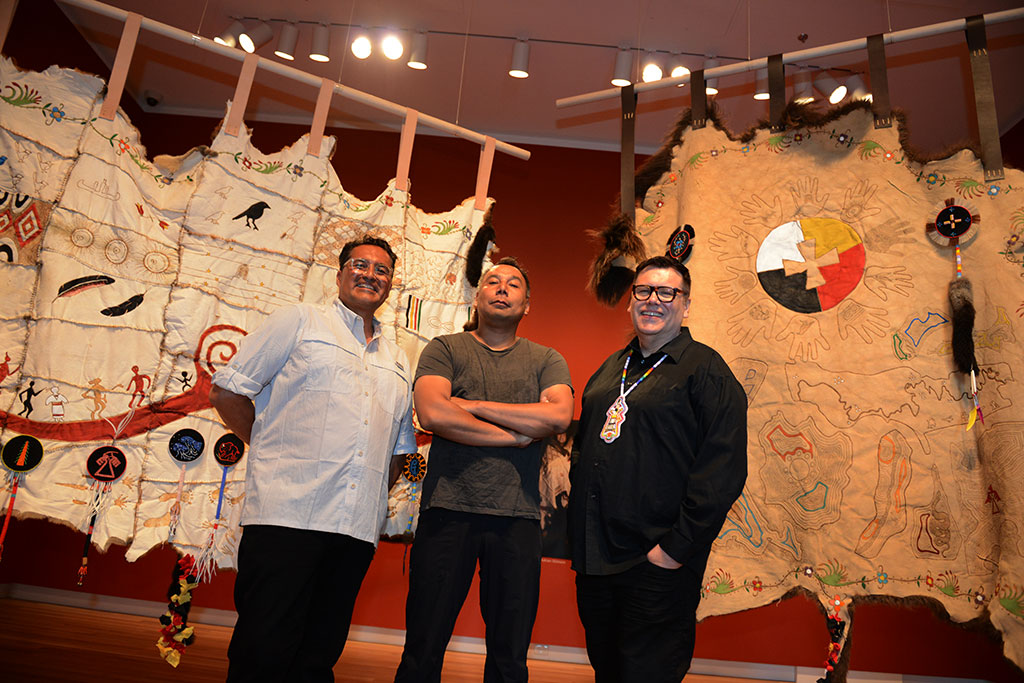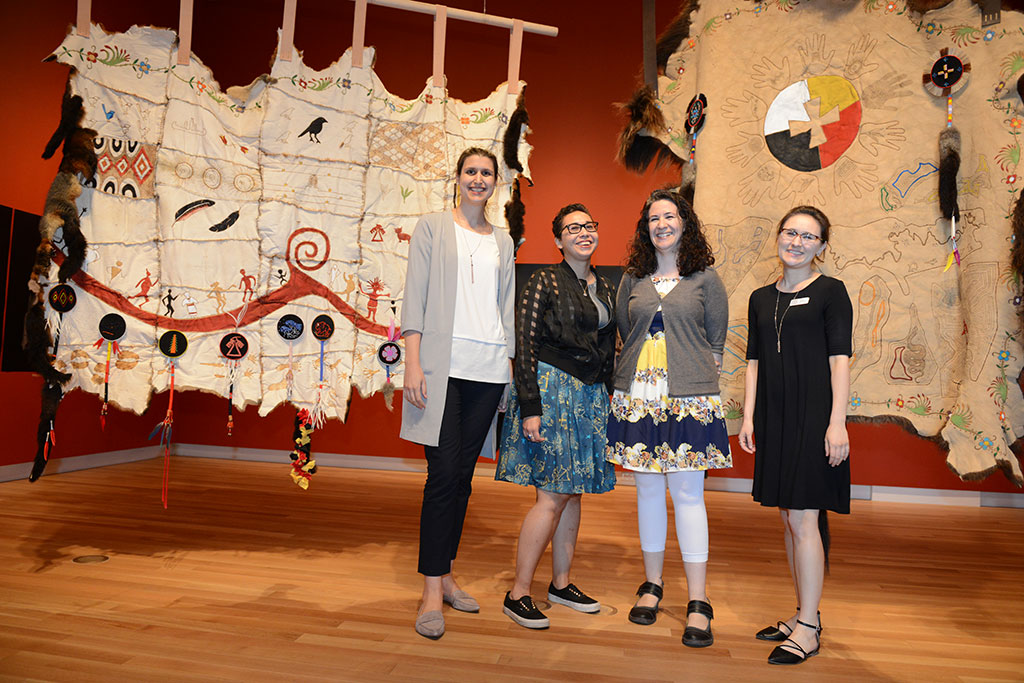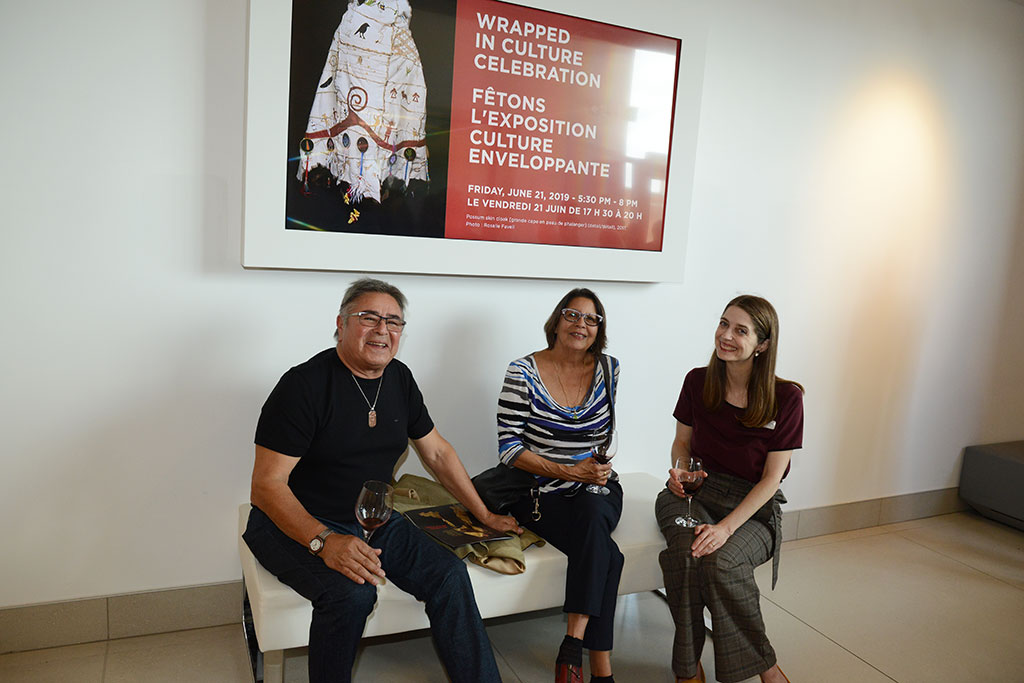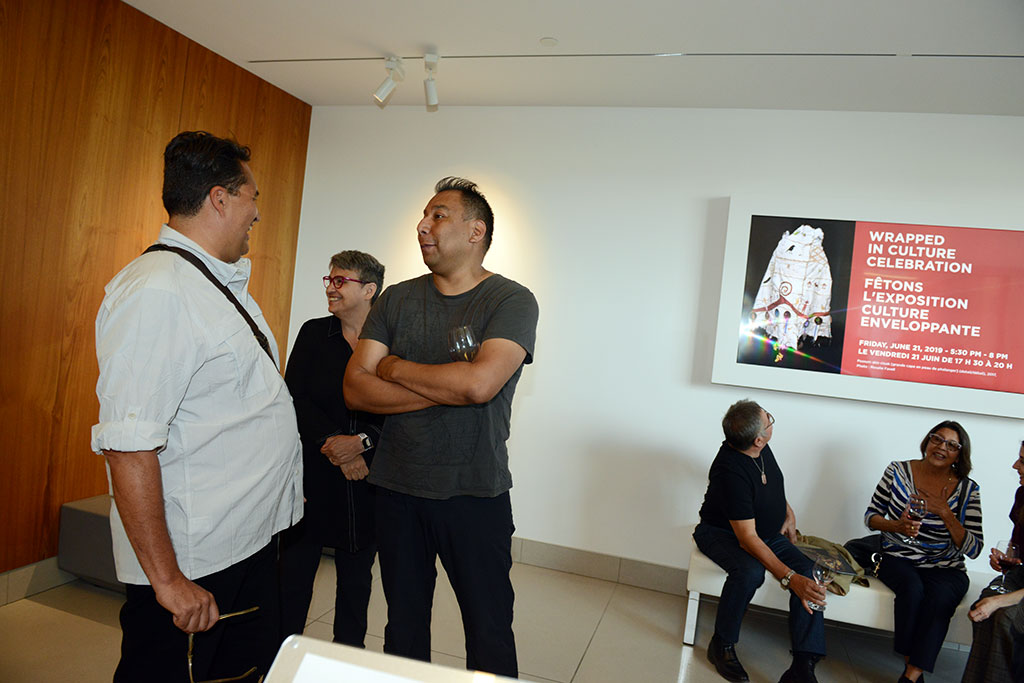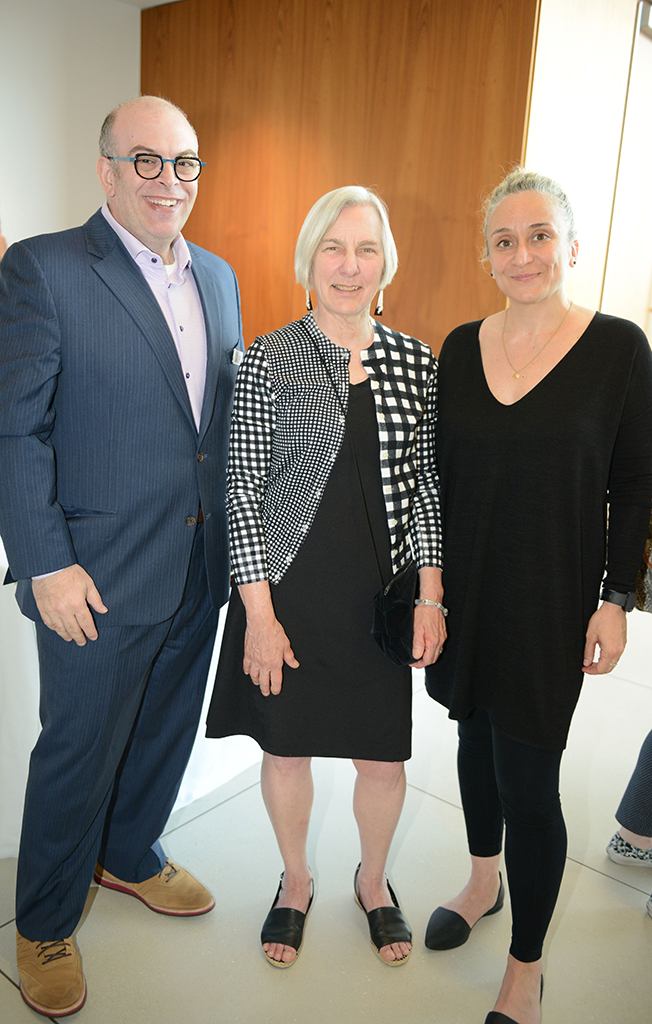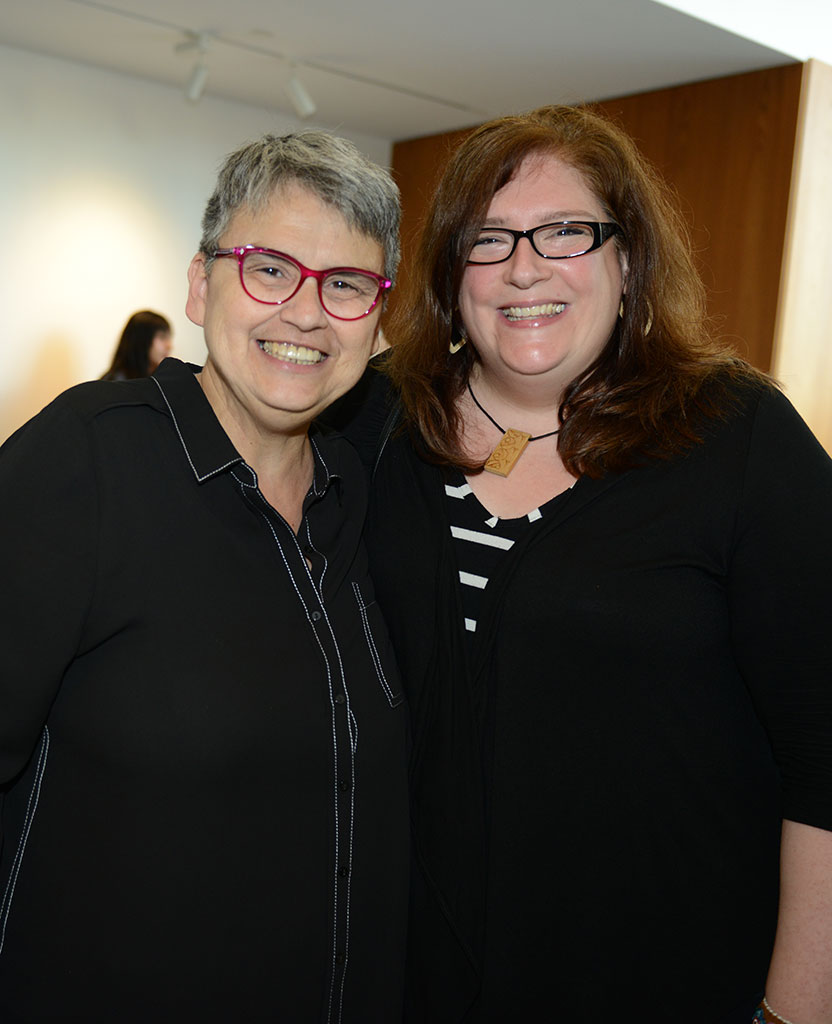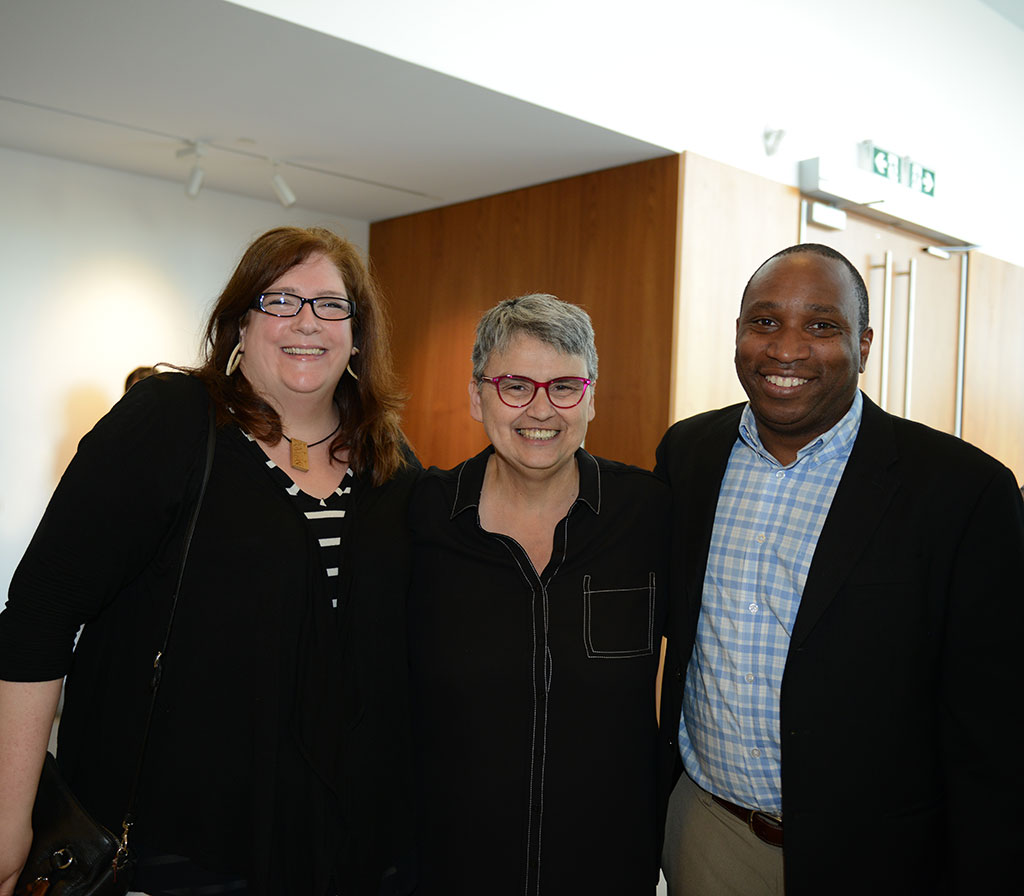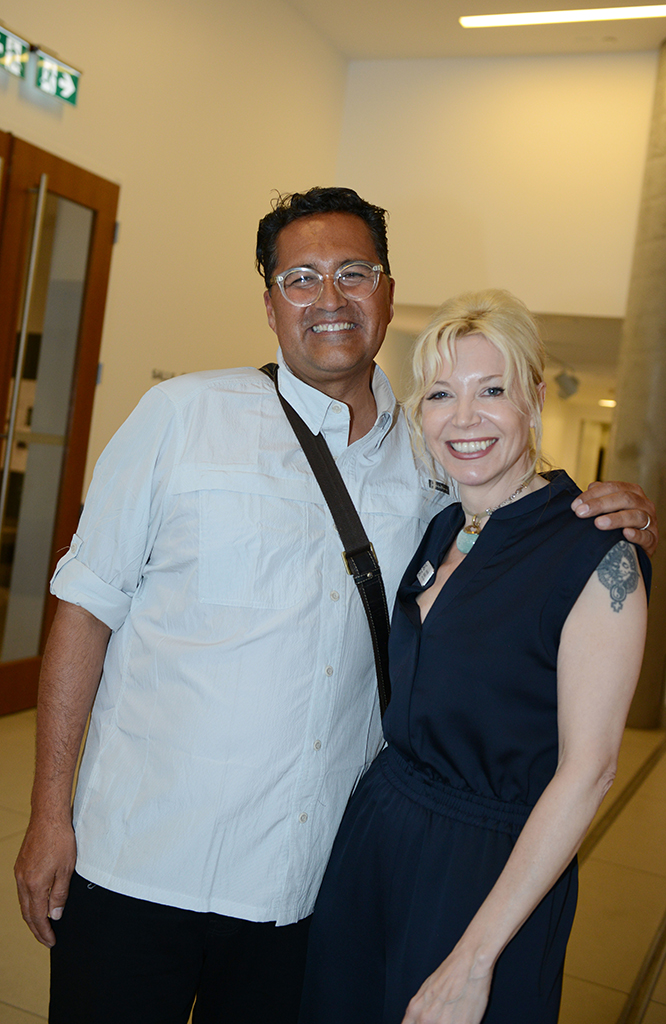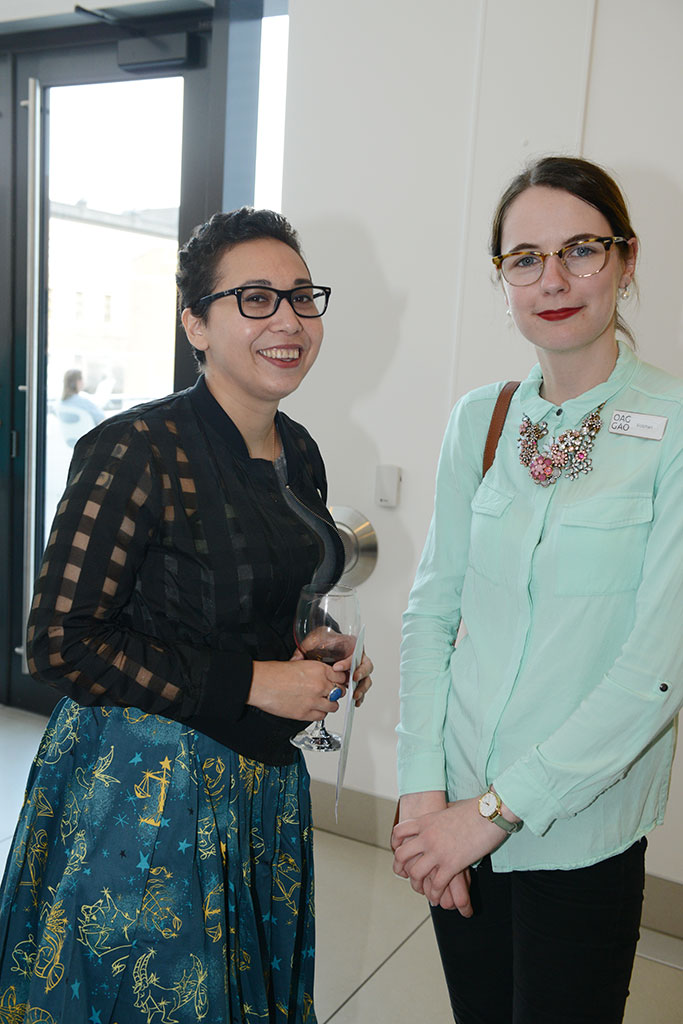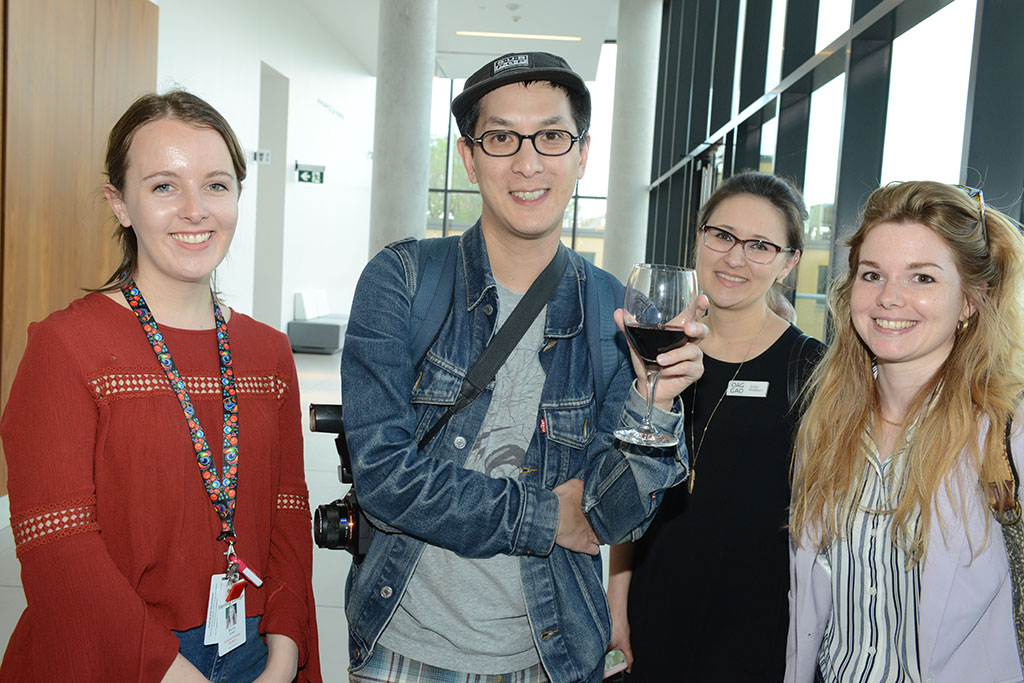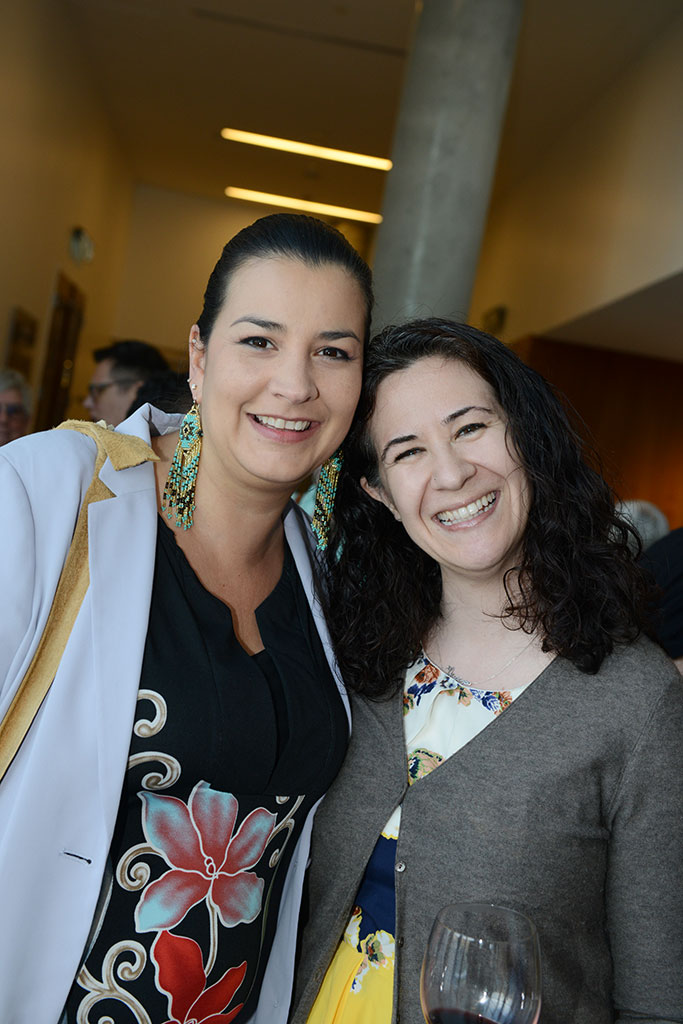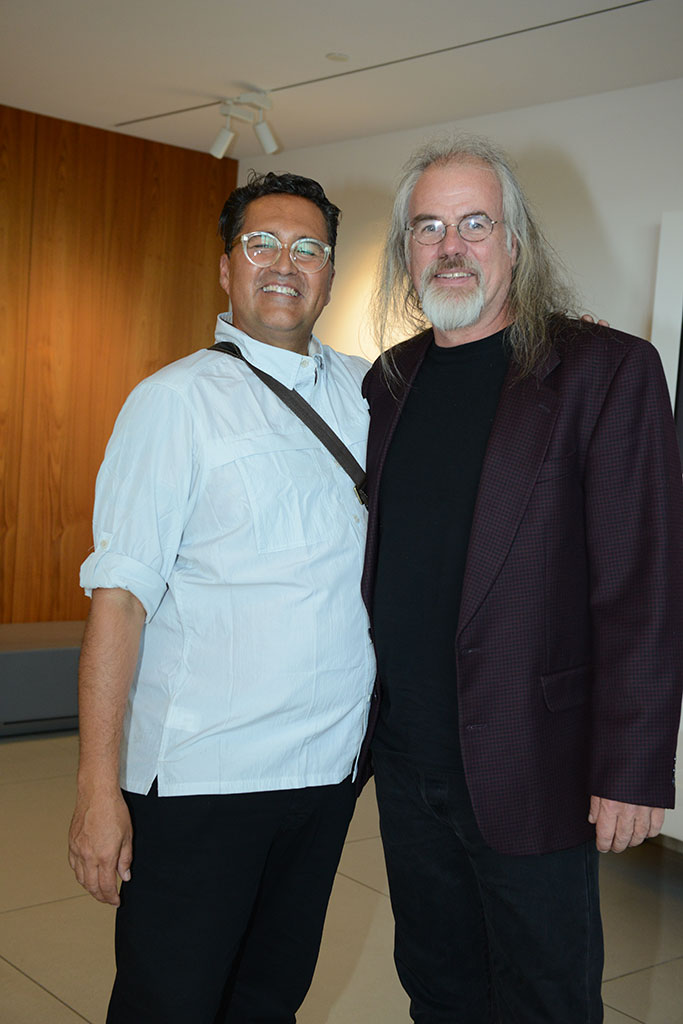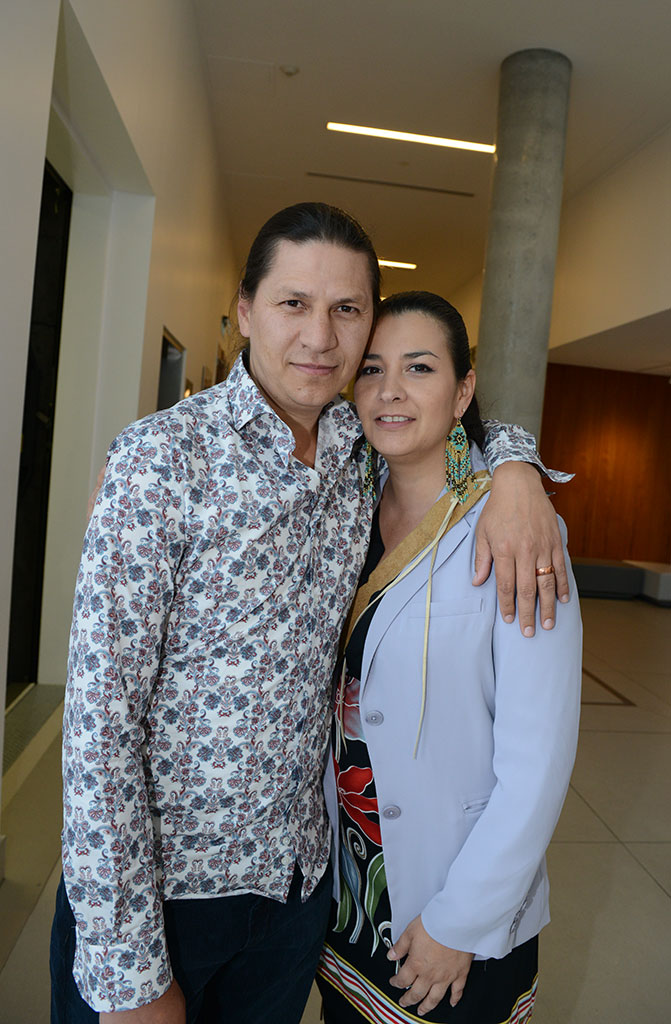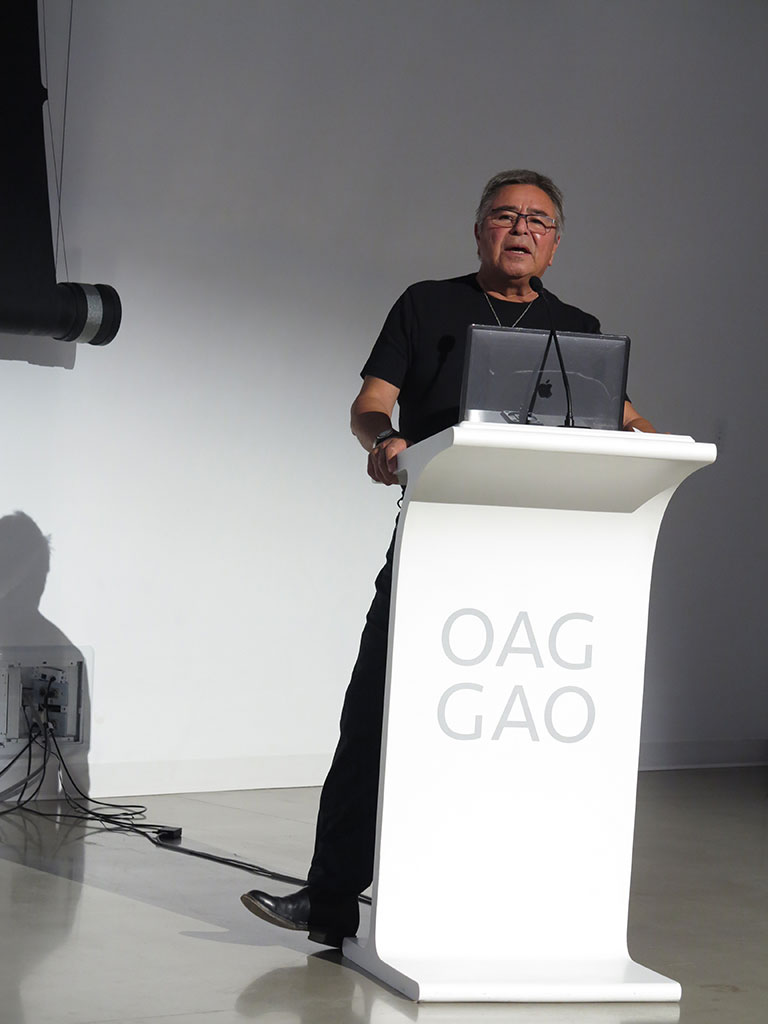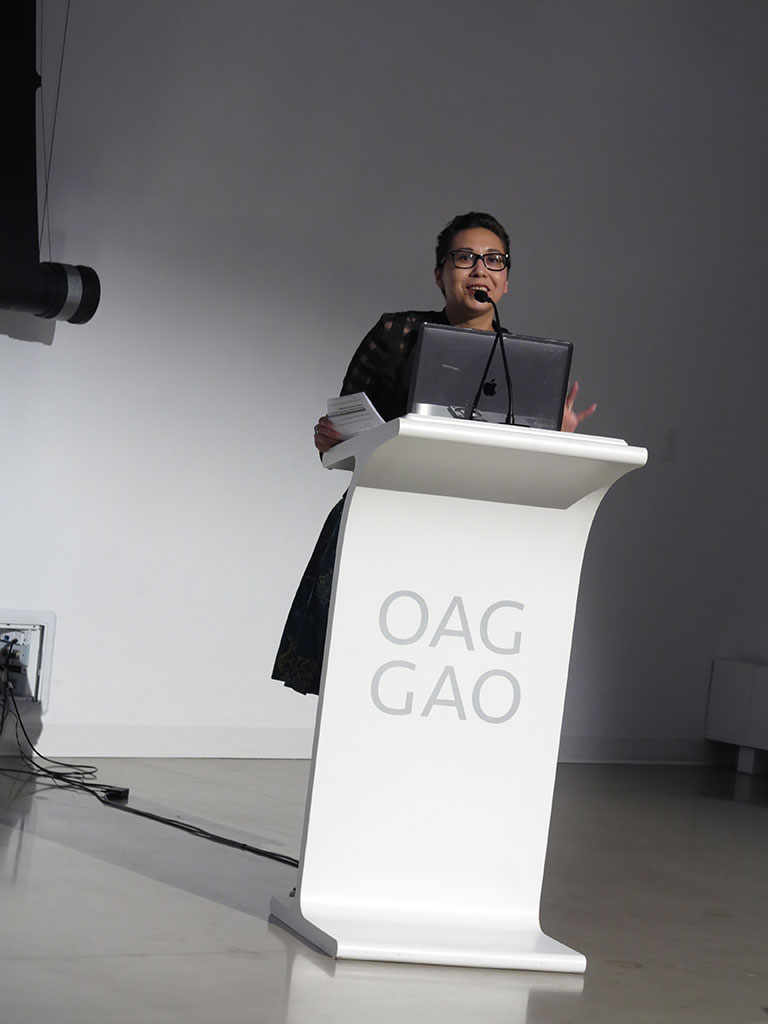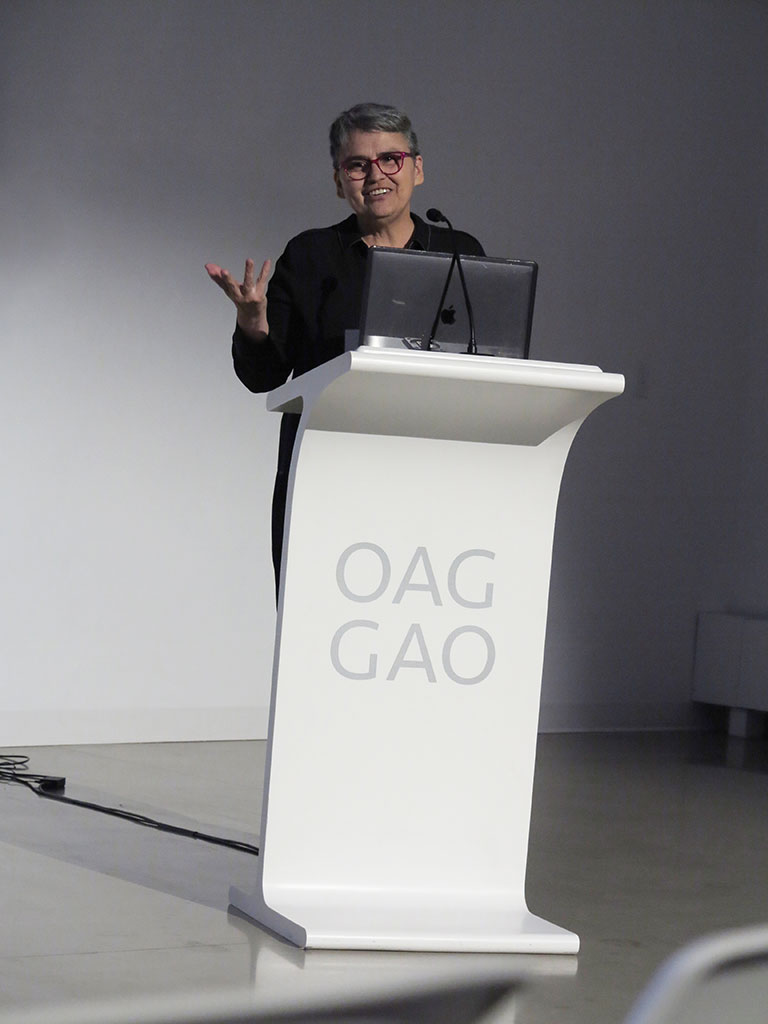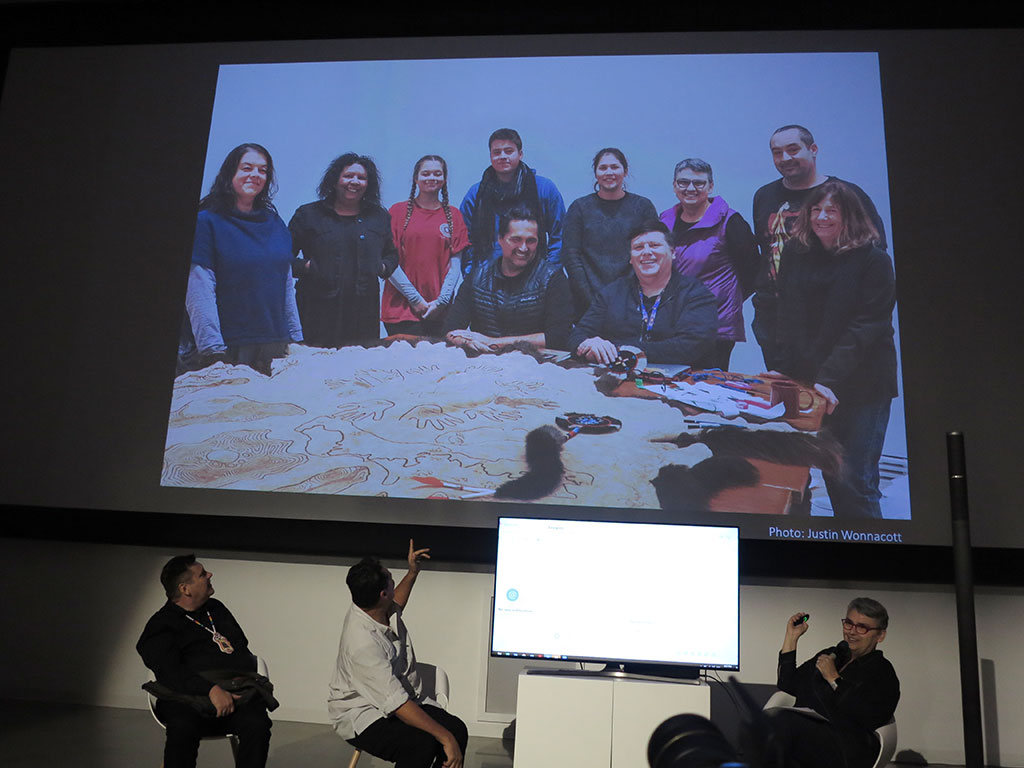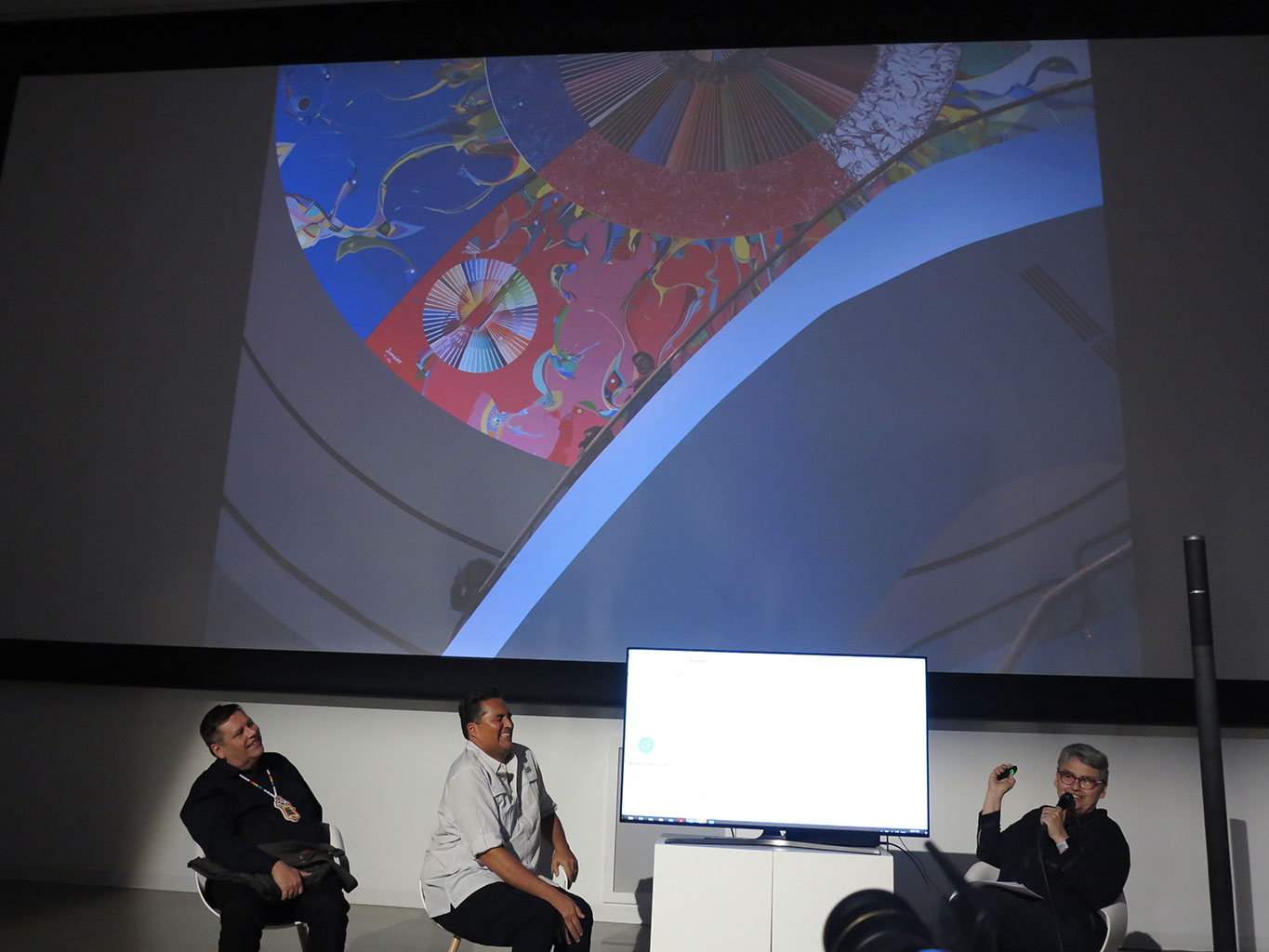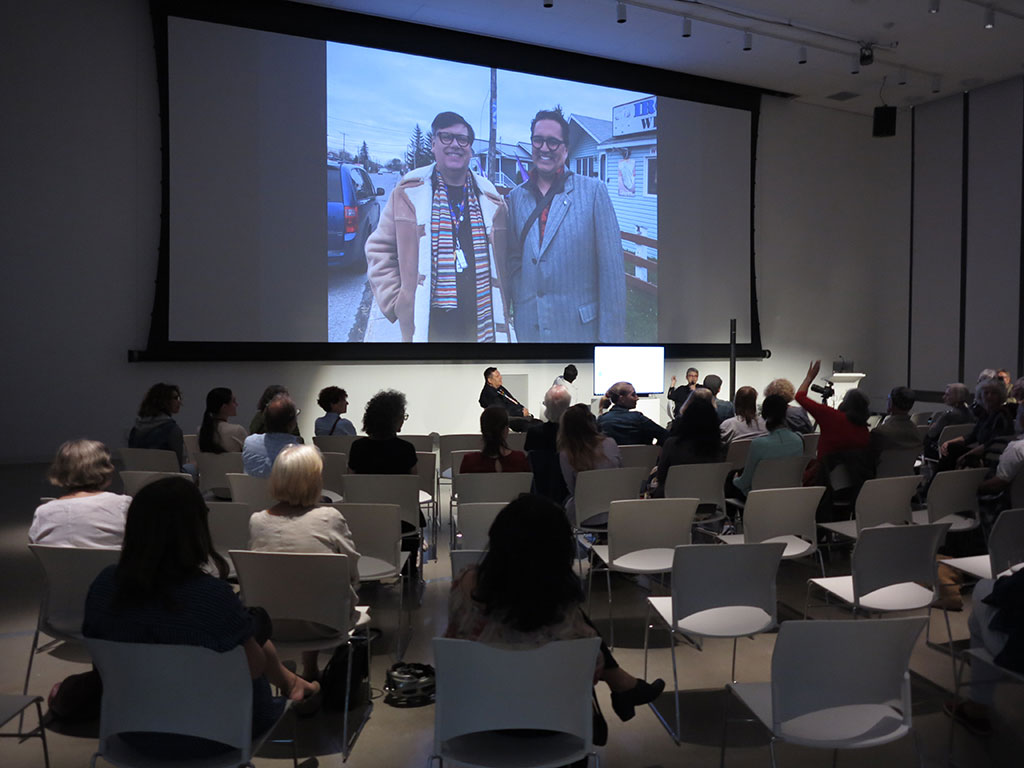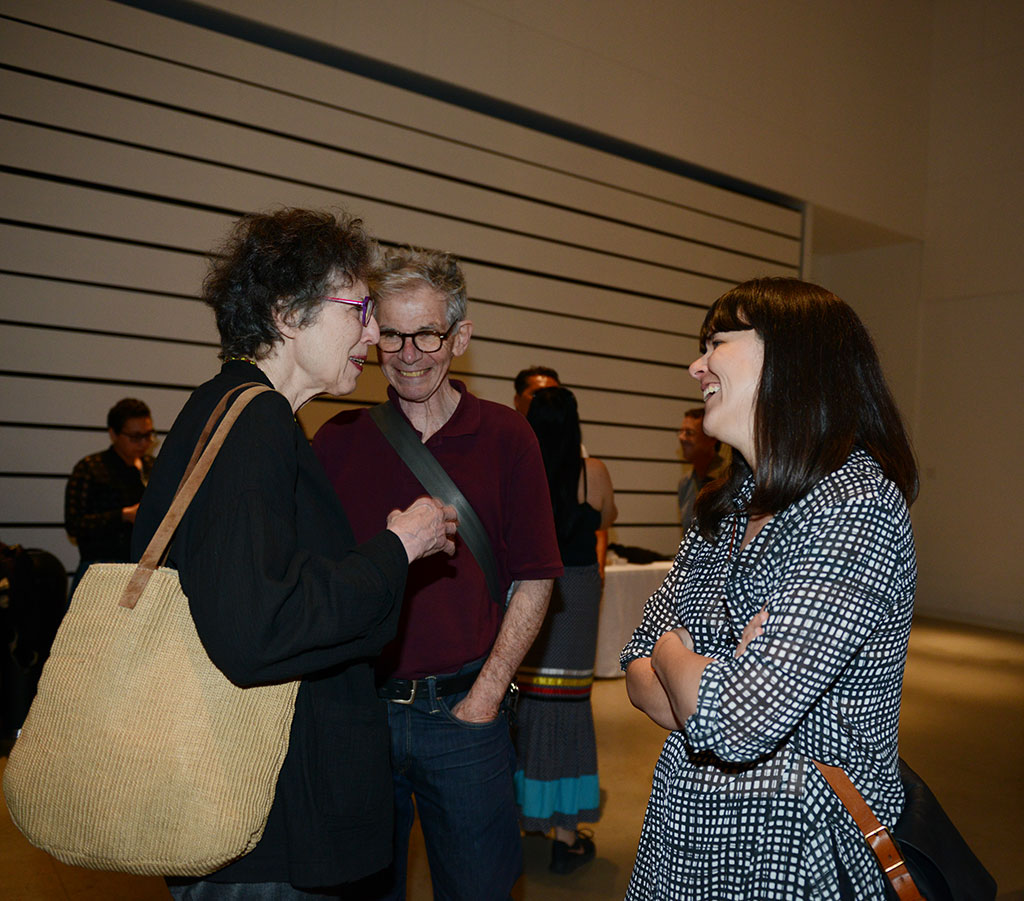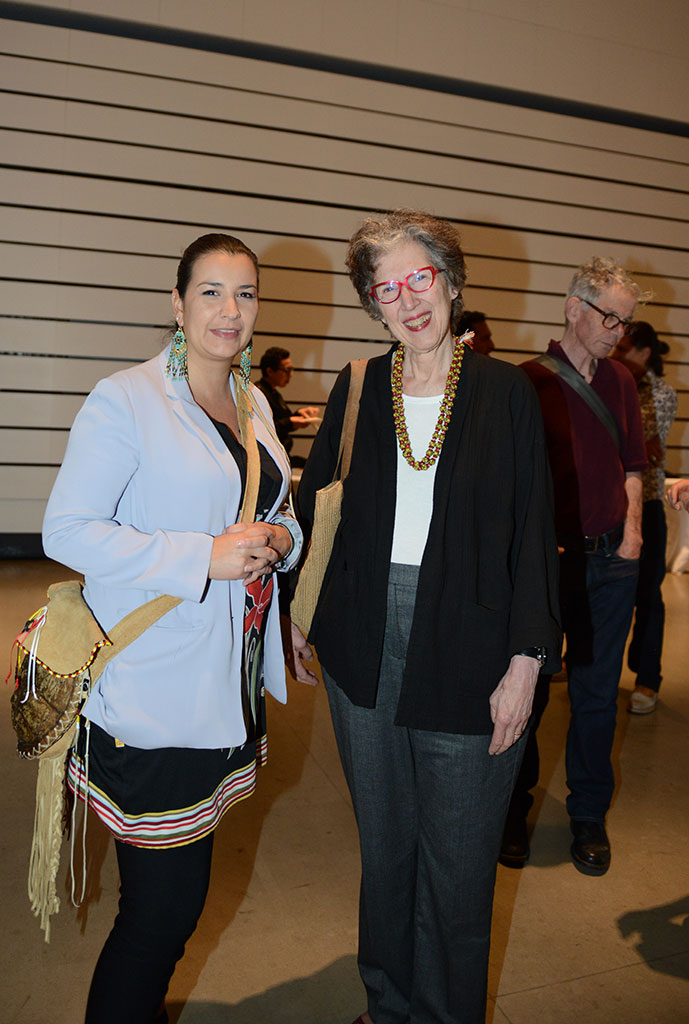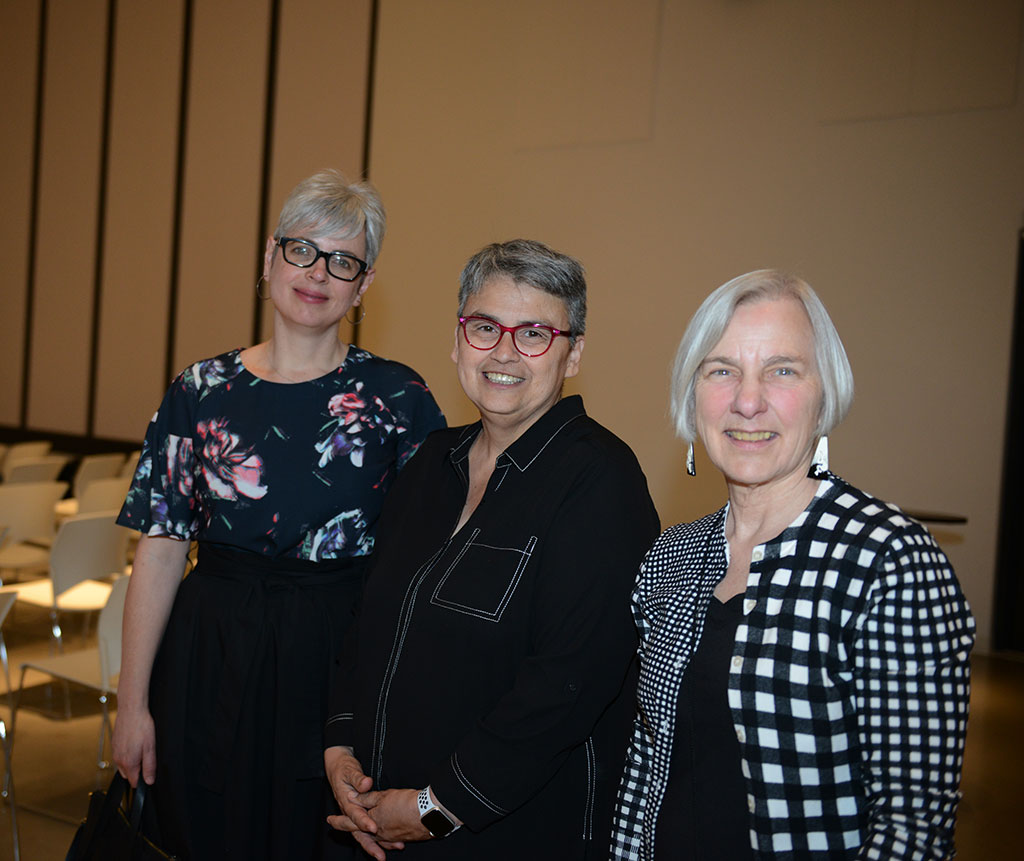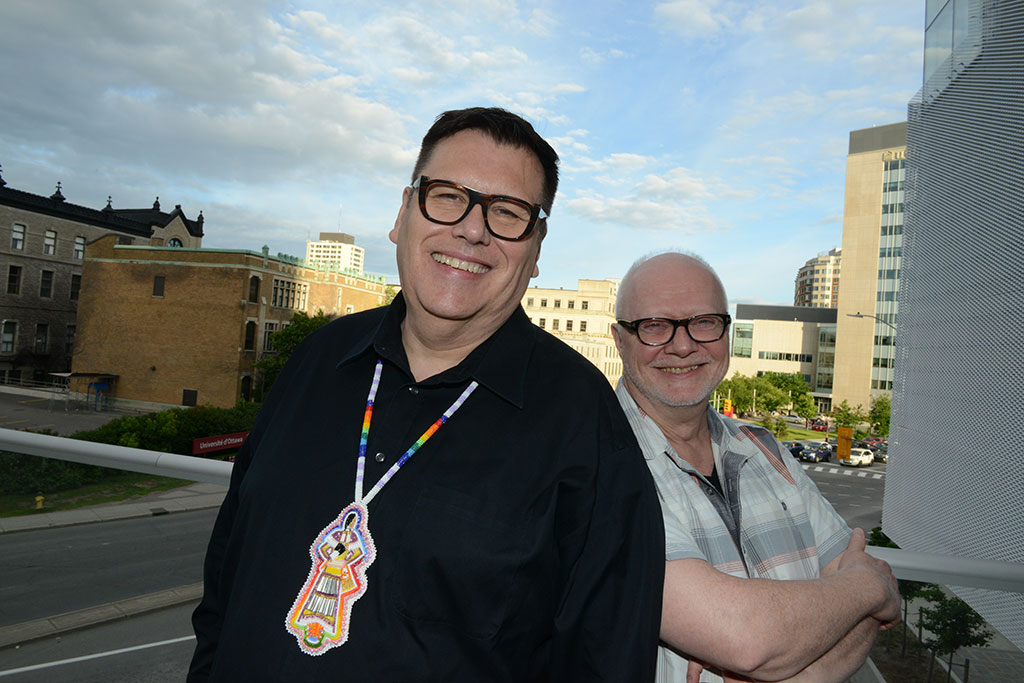 CLICK IMAGE TO VIEW LARGER
IMAGE CREDITS:  Leah Snyder.