Wrapped in Culture Opens at the Ottawa Art Gallery
After a productive install, Wrapped in Culture will open April 11, 2019 at the Ottawa Art Gallery as part of their spring exhibitions. Thanks to all those who came out to give of their time for the installation and to the OAG team.
The Vernissage will be from 5:30 – 8:30 pm with some of the artists in attendance.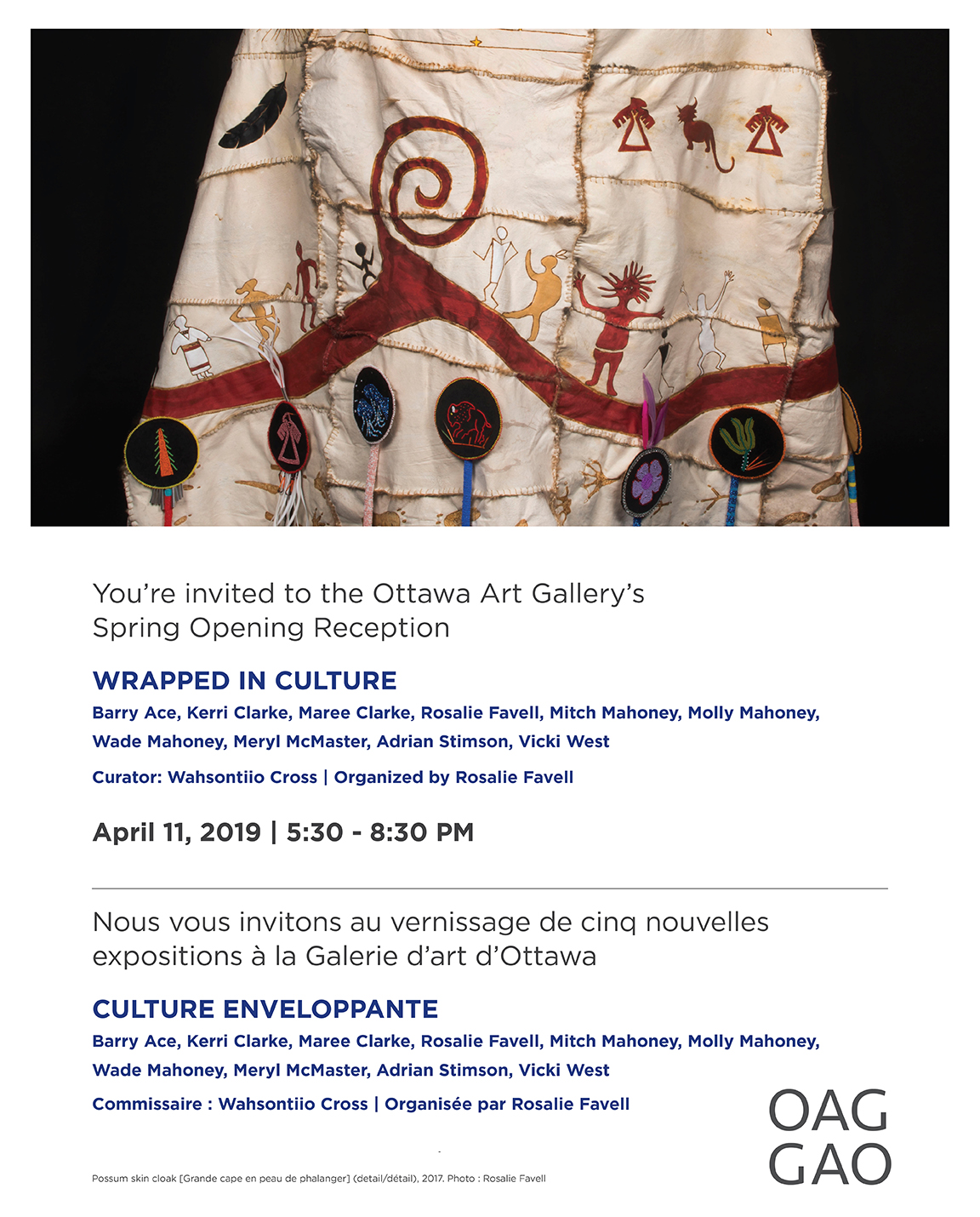 IMAGE CREDITS:  Leah Snyder (Header) and Ottawa Art Gallery (Invitiation).